Have you ever looked back on events in your life and thought, "boy, I sure am glad I didn't know everything up front …"?
Would it have been too much?
That's the thing about clarity, confidence, and purpose.
They go together and help us navigate one step at a time.
We were never meant to know it all before we begin.
I remember looking back over the past 10 years just before we reached 2020. I wanted to get a picture of what had happened in my life in the past 10 years.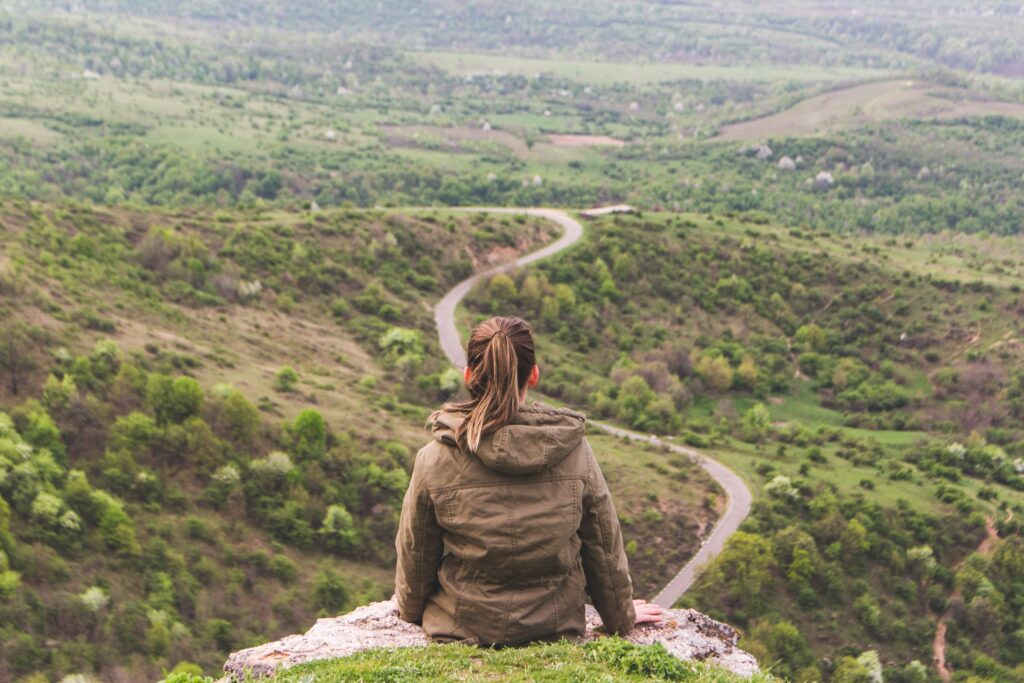 I could not believe it. It had been 10 years full of heartbreaking change, new milestones, shifts and pivots, and growth that at the time I didn't, and couldn't realize.
My journey.
Journeys have starts and stops, detours, coffee breaks, and incredible scenery.
Just like my life, and most likely just like your life.
What would you write down if you were to recognize all that has happened in the last 10 years of your life?
How many hills or detours would you remember?
I believe you would be just as surprised as I was at how much had actually happened, and that you never would have predicted it.
You see, at the beginning of the 10 years I was overwhelmed, and felt that I was stuck and I would never reach certain places or goals. Honestly, it was probably the scariest time of my life, and a time where I felt totally incapable of getting to any of my desired locations.
I couldn't see the destination. I only saw the roadblocks.
If I saw the whole 10 years in one picture it would have totally overwhelmed me.
That's why we don't see it all. It's too big at once.
We weren't meant to get there at once.
We are meant to journey, and take one hill at a time.
You know what I ended up doing in 10 years?
I leased my first place on my own with my kids, I bought a house, my son graduated grade 8 and both kids graduated high school, I started 3 new jobs, my daughter got married, my son graduated as a pilot, my daughter graduated from university with a focus on education, I became a Grandma, I started my dream job at the time, I started my own business, I met an incredible guy and I got married!
Yup, and I am leaving out some courses, life experiences, and studies I completed as well.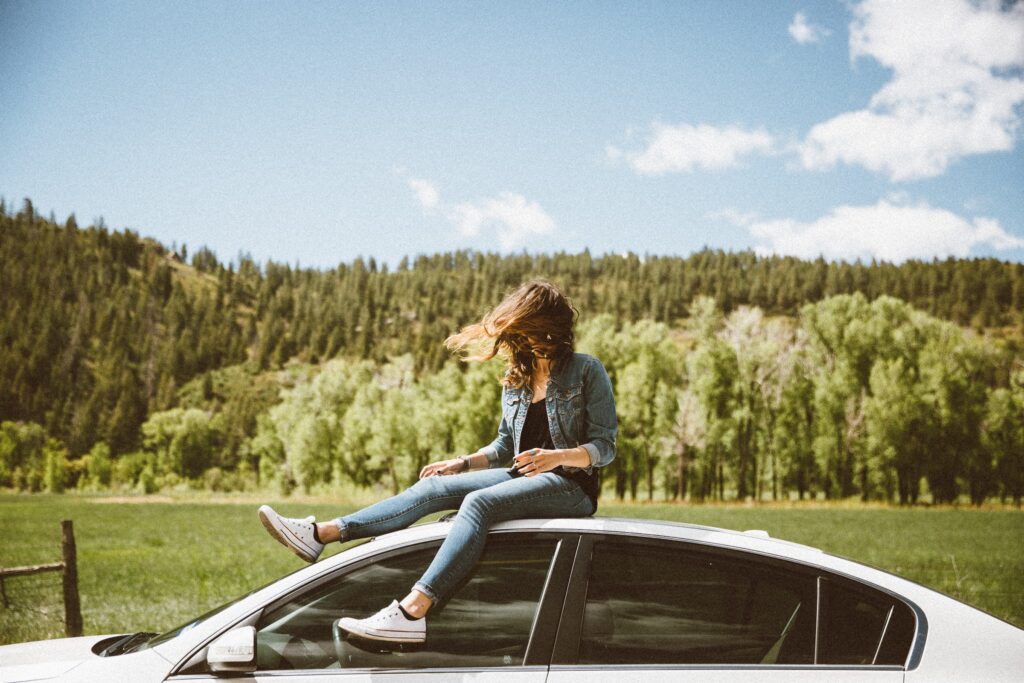 If I saw that all at once … it would be too much.
If you saw a medical diagnosis and journey all at once it would be too much.
If you saw a loss you would journey, it would be too much.
But one day at a time we can do.
We can feel the breeze in our hair and be ok in the moment.
I didn't do all I listed at once.
One thing naturally happened after the other.
I knew what was most important – my kids, my faith, healthy boundaries, safety – and I put one foot in front of the other.
Until I was riding on top of the car instead of steering from inside.
You've got this too.
You don't want to see it all at once.
You want to take the steps you need to know, holding true to your core values and what is foundationally most important to you.
To be who you want to be.
We become who we are and journey to who we want to be one hill and turn at a time.
We see what we need to see at the time and for the step we need to take.
And before you know it, you are riding on top of the car with the wind in your hair, thinking "I sure am glad I didn't know it all at once!"